Captivate – "Calena"
3rd place out of 115!!
Thanks for the great ride German Camargo!
Captivate open 1.30
#3072 – CAPTIVATE | MATT MARTIN | $2,000…
Confirmed winner in company and an excellent partner for riders moving up. 3rd of 117 in the Open 1.30m Jumpers at 2017 WEF and Reserve Champion Low Adult Jumper the same week. Also ribboned in the 2015 $10K WIHS Childrens Jumper Finals, has won numerous Low Jr/AO classes, and was 3rd in the 1.35m Welcome at 2017 Venice Equestrian Tour. Fast and athletic and intends to win every time she enters the ring. Great confidence builder as the jumps go up and a very willing partner. Easy enough for the Ch/AA levels plus scope for any of the Jr/AO sections.
CAMEO-"Callie"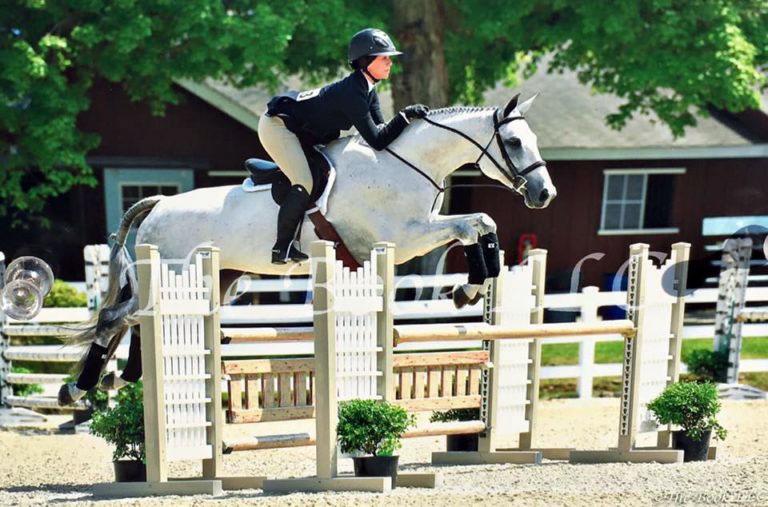 Cameo
Usef 5280055
2006 Warmblood 17.0 ½ hd Mare
Seasoned Equitation horse with several finals
Quality enough for hunters
Seasoned equitation horse that has been to USEF Finals each of the past 3 seasons, and finished 6th of 53 in a tough South East Maclay Regional in 2016. Also shows the hunters in fine style and easily does both jobs at the same show. Simple point-&-shoot type that can do the 3'-3'3" Medals with a less experienced rider, or step in and win for the goal-oriented 3'6" rider. Very pretty and always an eye-catcher in the show ring.
Camelot
Usef 5421965
2009 by Cassini
17.2 hd Warmblood gelding
Superbly kind and made for all 3 rings in every capacity
Videos
CEDRIC
Handsome gelding with great scope and athleticism. Imported 2016 and quickly topped a 1.20m class out of 20+ at Kentucky Summer. Now successfully showing the Ch/AA & Low Jr/AO Jumpers and recently ribboned in a 1.35m Welcome. Excellent power and speed plus great style over the jumps. Intended for riders that want to win and suitable for those with some experience at these levels.
2008 16H KWPN GELDING BY NUMERO UNO
Video
Cole- info to come
G EAZY – "Shamu"
G Eazy
Usef 5419392
DOB:1/7/2010
Apx17.2 hd warmblood gelding
Immense range and scope, beautiful jump
Large Junior, 3'6″ green
Classy competitor on any circuit; quiet enough for novices, competitive through the Jr/AOs, and doubles beautifully in the equitation. Great scope, style, and presence and always a top prize under saddle. Ribbons at WEF, qualified 2017 Junior Hunter Finals in the 3'6", and Reserve Champion Childrens' Hunter with a 9 y.o. in Tampa this fall. Super brave and versatile for graduating pony rider or aspiring junior.
Videos
G- Eezie – 3'6″ Green
Gabana- info to come
Limited Edition – "Luke"
"Limited Edition"- Jr/AO Jumper Imported with 1.40m experience. Very athletic with speed to win in top company, already topped big Low Jr/AO classes and was 2nd in the Mini Prix at Fairburn with Junior rider. Clean and careful with a big step and a scopey jump. Brave, easy to show, and a blast to ride. Does not care if his rider is brave or still learning, and can also do the equitation. Great for move up and a winner when his rider is ready. Press For Video
LIMITED EDITION
2008 16h Oldenburg Gelding

Barn Name:

Luke

Showing in:

Jr/AO Jumpers

Type:

Jumper, Equitation Prospect

Sale Price Range:

Over $150,000
Imported 2016.

Career Highlights:Winner 1.20m Jr/AO Jumpers, 19 entries; 3rd of 15, 1.30m Jumpers ~ 2016 Atlanta Summer Classic II

Winner Open 1.20m Jumpers; 5th of 28, 1.25m Jr/AO Jumper Classic ~ 2016 Atlanta Summer Classic I

Additional 1.20m/1.25m ribbons in 2016 at Aiken Charity & Atlanta Spring

Showed 1.40m in Europe
Rosemarie
USEF:5397725
2006 Warmblood Mare
Great mover and jumper
Professional broodmare until 2013
Currently 3'3″ Green and Adults
Simba- info to come
Stardust- info to come
PATRON
ALL STAR- "Gem"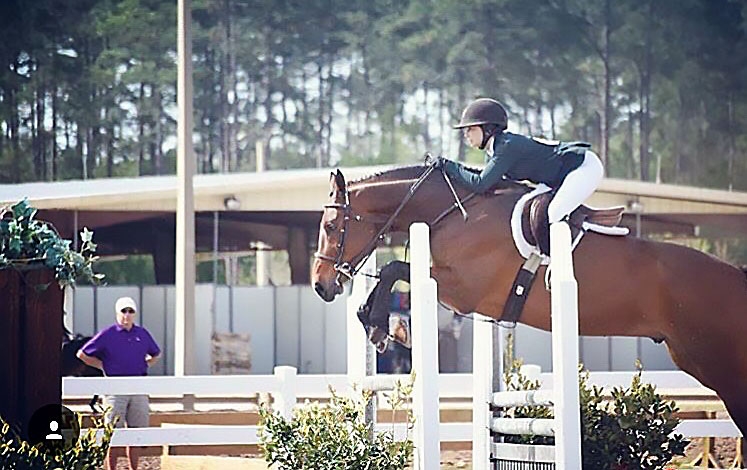 Imported jumper gelding, quiet enough for novice riders, hunters, and equitation, plus scope for the High Jr/AOs and Grand Prix. Earning great prizes in Open 1.10m classes and in the Ch/AA sections and has shown through the Low Jr/AOs. Very brave with a beautiful cadence around the ring and a scopey round jump. Gorgeous to watch and a sweet personality to match.
2010 16.2H WARMBLOOD GELDING
Video
Capstone
USEF: 5364612
2010 Warmblood Gelding
Currently showing in Green 3'6″ and AO 3'6″
Ready for derby debut
Super Quality
Proven 3'6" winner. Qualified both 3'6" AOs & 3'6" Green Hunters for 2017 Harrisburg & WIHS, and in top contention for Zone tricolors. Won an overwhelming majority of 2017 outings plus hack prize at Devon, great WEF ribbons, and 10th Place finish in the Challenge Rd. at USHJA International Hunter Derby Finals. Very consistent and brave with great amateur experience and the style to campaign anywhere. Puppy dog personality and as easy as they come.
Videos:
Capstone- Green 3'6″ at WEF Handy
Capstone- Green 3'6″ at WEF