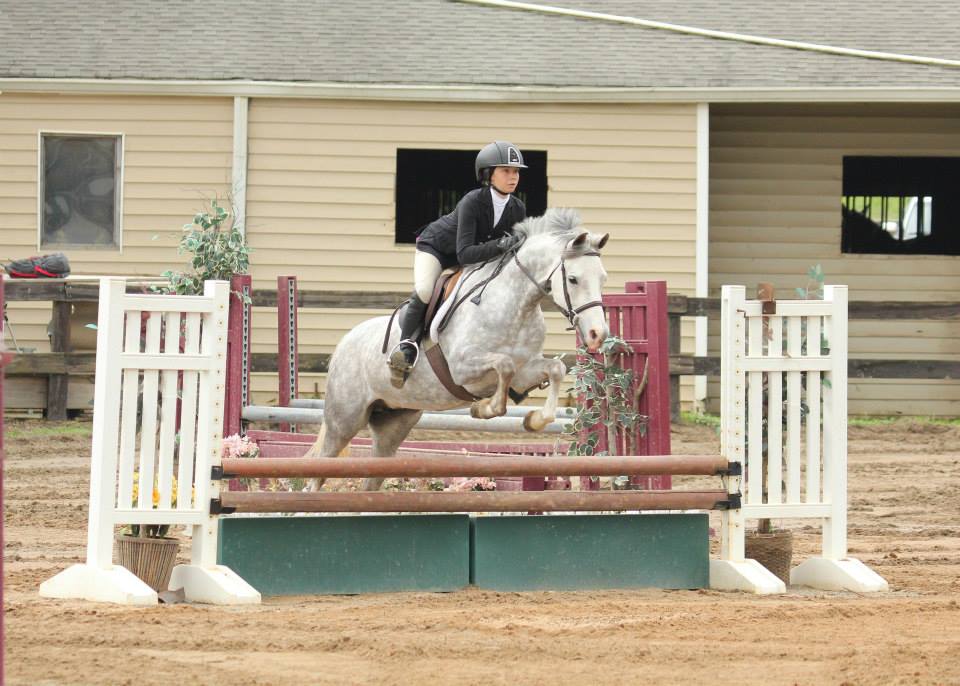 At Falcon Ridge Stables, we offer beginner, intermediate, & advanced lessons with several great instructors! Lessons are either private or group. School horses are available & each horse is matched with its rider according to the horse's temperament and rider's ability & size. There is no minimum age as we offer solid basics for people of all ages.  Riders release is required, please see the Forms page to download.
Lesson Rates and Information
PRIVATE OR GROUP LESSON (Non Boarders / Lessees)
1 Lesson $75
2 Lessons $150
3 Lessons $225
4 Lesson Package $200*
8 Lessons Package $360* (BEST DEAL)
Private lessons are 30 minutes, while group lessons are 50 minutes in length. Riders are mounted and riding for the full time.
*Lesson Packages must be paid for and taken in the same month. Make-ups are allowed but must be done within 30 days of a missed lesson. Payments are due on the first of the month.
Falcon Ridge Stables offers lessons Monday through Friday in the afternoons and evenings and all day on Saturday and Sunday. Please call or email to schedule a lesson, make payment and/or change current lessons.
Boarders and lessees receive a discount on their lessons. Please contact the office for information, pricing, and scheduling.
IMPORTANT
Falcon Ridge Stables charges a $15 rescheduling fee if a lesson is not cancelled 24 hours in advance. If the weather conditions are deemed dangerous, Falcon Ridge reserves the right to cancel and reschedule lessons. Inclement weather is usually not an issue, as lessons can be held under our covered arena. If you have any questions as to whether lessons will be held as scheduled, please call the office.
Apparel:
Tall Boots/Paddock Boots or shoes with a heel, helmet (must be ATSM-SEI-certified protective gear – NO exceptions), jeans, riding breeches or chaps.